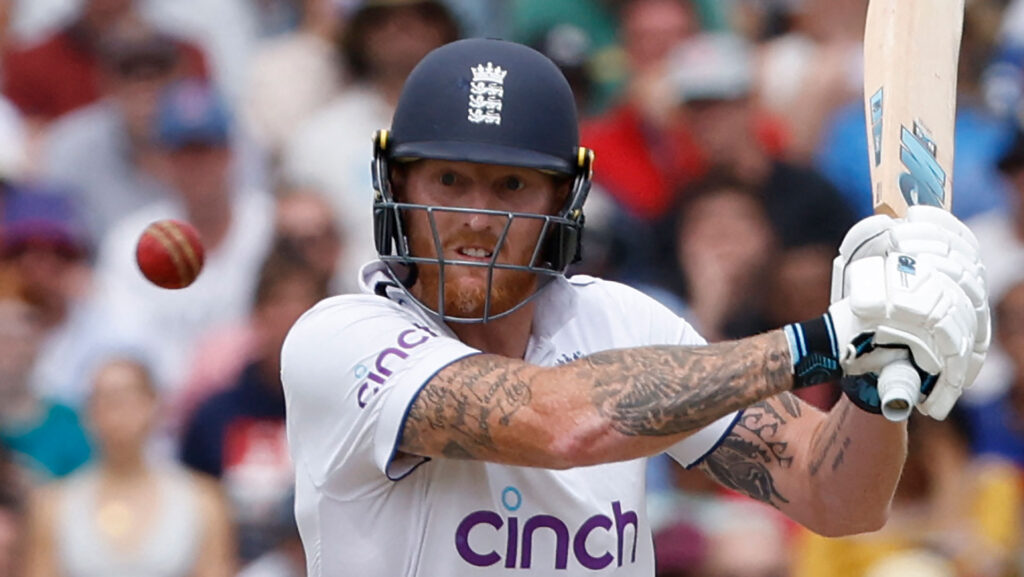 Hardik Pandya has not played a Test for almost five years. Recently, India has been playing Shardul Thakur as a pace bowling all-rounder in Tests, but he is basically a bowling all-rounder. In order for India to be more successful in Test matches, according to former England captain Nasser Hussain, they would need an all-rounder like Ben Stokes or Cameron Green. India needs a pace bowling all-rounder especially abroad, says Hussain.
India has played in the last two Test Championship finals but has failed to win either one – their last loss to Australia after New Zealand on English soil. But apart from this, India's performance outside the country is mixed.
About India's performance at the ICC Review Show, Hussain said, 'They are excellent on home soil. The balance of the party in the country is also remarkable. There are senior cricketers like Rohit Sharma and of course, Virat Kohli, who are world-class. Stars like Shubman (Gil) are also emerging. If Yashpreet (Bumrah) also comes back, who is a great bowler if not the best in multiple editions when fit? There are senior cricketers and rising stars, there are genuine all-rounders in the bowling — Akshar (Patel), (Ravindra) Jadeja, and (Ravichandran) Ashwin. A very balanced team.
There is also a (good batsman) cricketer Stokes at number 7.'
Playing three spin bowling all-rounders outside the country becomes quite difficult due to the conditions, especially outside the subcontinent. In the final of the last Test Championship as well, India did not play Ashwin, the number one bowler in the Test rankings, a decision that was also criticized.
Referring to Pandya, Hussain said, "Overseas teams can be balanced if they get a pace bowling all-rounder." If fit, Hardik (Pandya) is very useful in this role. So if India has a (Ben) Stokes, a Cameron Green-type player, a Mitchell Marsh-type player, who can bat six or seven and bowl 10-15 overs abroad, take wickets in sim-swing, they are balanced abroad. Can become a team.'
Hussain feels India's middle order will be stronger if a wicketkeeper like Rishabh Pant returns, but India will suffer from a lack of pace-bowling all-rounders. "Ricky (Ponting) was messaging Rishabh while I was with him in the Ashes.
Rishabh was in the gym, whose update he (Ponting) was taking. He (Pant) is now a big miss for India. Hopefully, he will come back.'
Pant was out of the field after being injured in a road accident last December.
A century of sixes in 49 innings, but Suryakumar in two
Suryakumar Yadav's entry into the field in T20 means a new feat. His 44-ball 83-run innings against the West Indies yesterday saw India return to the series.
These 4 sixes have taken Surya's name in the record book. He now holds the record of hitting the milestone of 100 sixes in T20 cricket in the shortest innings for India. Although the fastest for India, Surya is not the fastest of all teams. T20 superstars Chris Gayle and Surya both hit 100 sixes in 49 innings.
India's five-match T20I series against the West Indies did not start well. The Caribbean beat Hardik Pandya's team by 4 runs yesterday. In that match, both teams had to pay penalties due to slow overrate. India and West Indies teams could not complete the allotted overs in the match at Brian Lara Stadium in Trinidad.
India was one over behind the scheduled time. In the Caribbean, the captains of the two teams, Rovman Powell and Pandya, did not need any hearing to admit their mistakes.
Batting yesterday against India, West Indies scored 149 runs for 6 wickets. The maximum 48 runs from 32 balls came from the bat of captain Powell. Nicholas Puran scored 41 runs off 34 balls.
In the case of runs, Tilak Verma scored 39 runs off 22 balls for India, but Pandya's team did not taste victory. India's innings ended at 145 for 9. The next two matches of the five-match series between the two teams will be in Guyana. The venue for the last two matches is in Florida, USA.
Ravichandran Ashwin feels that England's recent style of attacking cricket or 'buzz ball' will not work in Indian cricket. An off-spinner also commented that if they lose two matches after playing 'baseball', at least four players will be dropped from the team in the next match.
After Brendon McCullum became the head coach and Ben Stokes became the captain, England is playing a new style of cricket in Tests.
Recently cricketers Stokes played this way against Australia in the Ashes.
Despite losing the first two matches, England turned around and finally drew the series 2-2.
Australia, however, played as they did. England scored 4.74 runs per over in the series. Australia's run rate over there was 3.35. The difference in the batting style teams was obvious.
Ashwin tried to predict what would happen if India played like England upfront. The off-spinner, who took 489 Test wickets on his YouTube channel, said, 'We are playing Test cricket quite well. Soon we will go through a transition when the situation will not be easy.
Meanwhile, while talking about baseball, Ashwin also brought up the topic of India's ODI series in the West Indies. He said, 'Despite losing 5 wickets, India won the first match easily. The fans would have been happy if we hadn't lost so many wickets, but we showed intent and won easily. Then I lost the second match. Immediately, social media started asking why these players played, and why those players did not play.